Discover the magic of Tinos island with a tour to its picturesque villages. Leave the port and drive towards the inner core of Tinos to meet its hidden 'miracles'.
Kardiani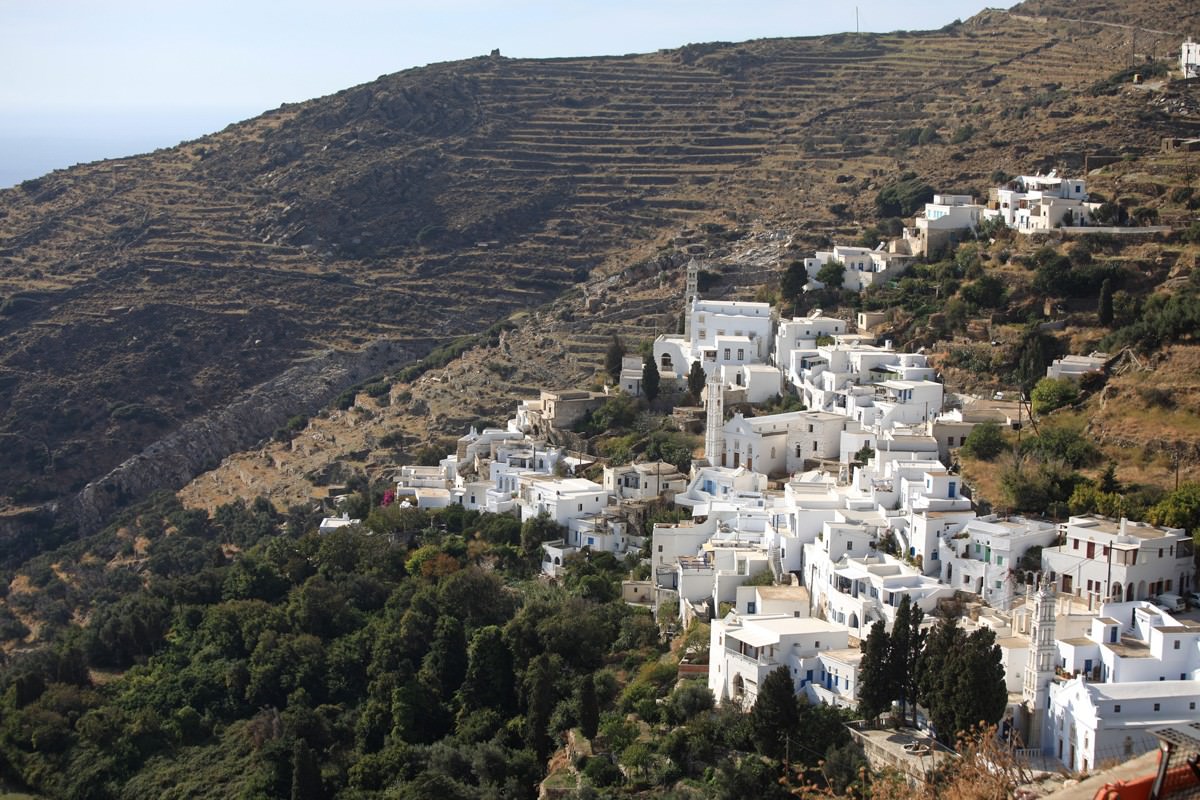 Photo: tinos.gr
One of the most beautiful villages of the island with lovely house, flower gardens, cobbled streets, narrow alleys and breathtaking sea view.
Volax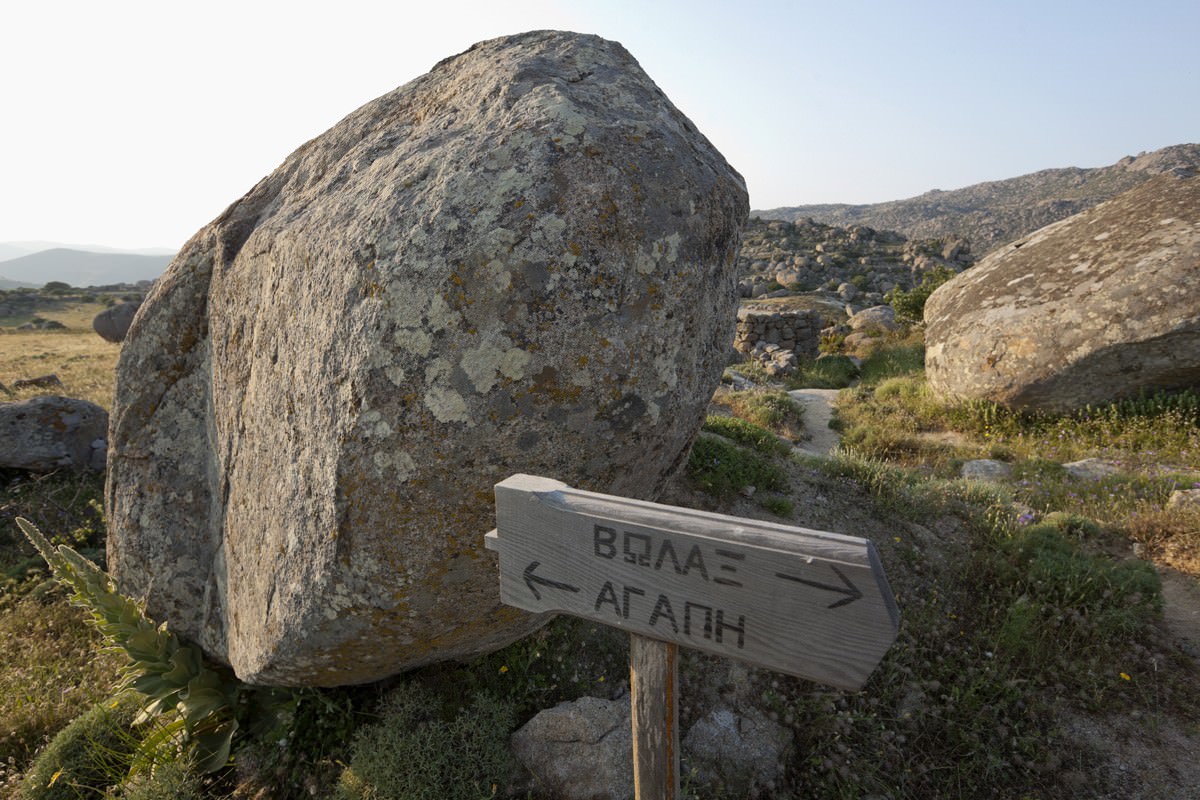 Photo: tinos.gr
Here you will admire a unique landscape in the world, a true phenomenon. Scattered round rocks between barren ground constitute a unique moonscape, an experience you must not miss while in Tinos
Pyrgos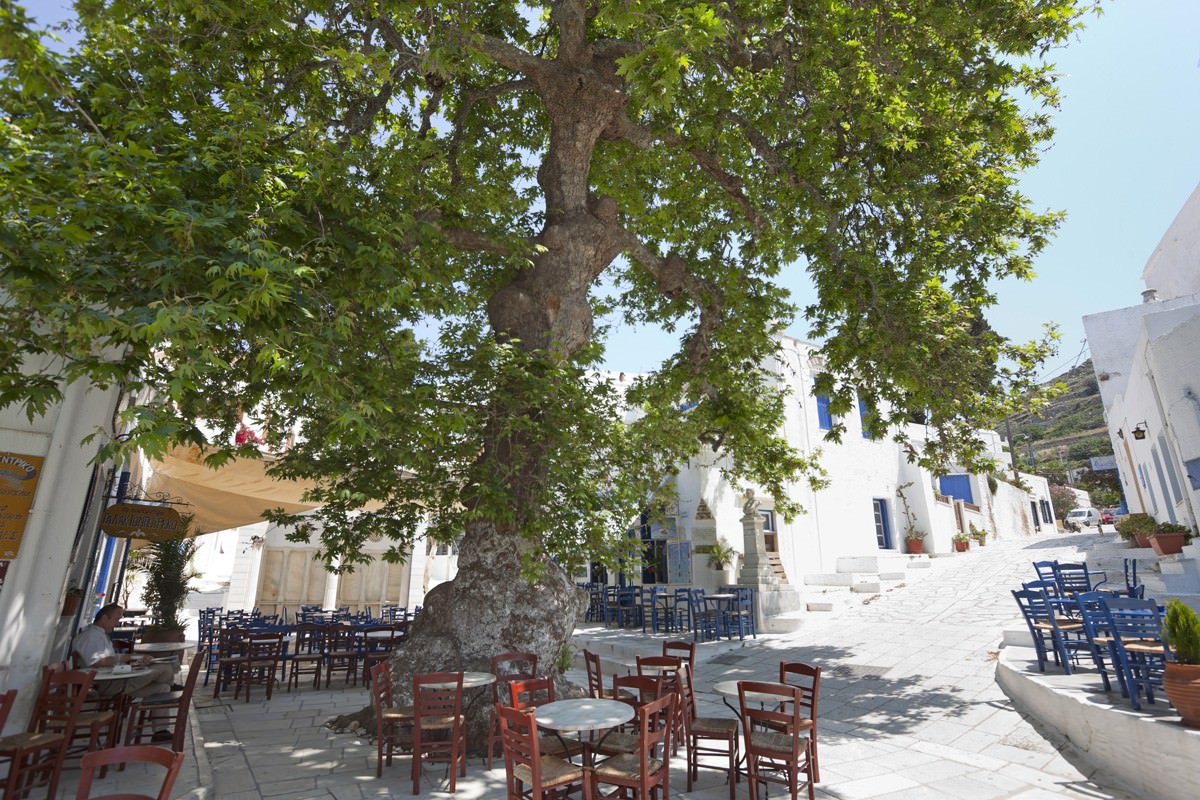 Photo: tinos.gr
Pyrgos is the most famous village of the island, being the largest. It is not only the most beautiful village of Tinos, but also one of the most beautiful in the Cyclades. Here you will have the opportunity to admire an outdoor museum of folk art. Also, do not miss the Museum of Giannoulis Halepas, the cemetery with marble masterpieces, as well as the Tinian Artists Museum.
Ysternia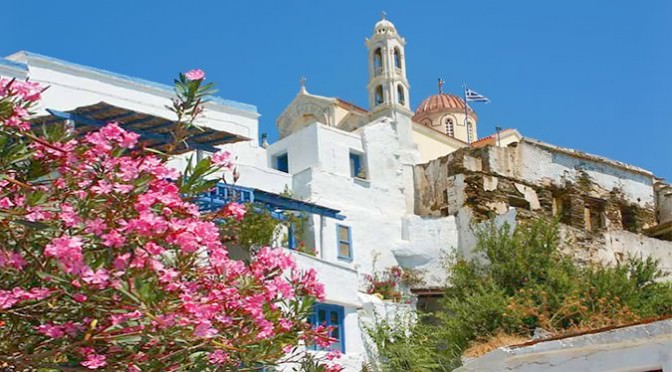 Photo: tinos.gr
Visit Ysternia to walk in the marble streets, admire the arches and the wonderful two storey houses. From here, you can also enjoy splendid views to the island of Syros.
Tarampados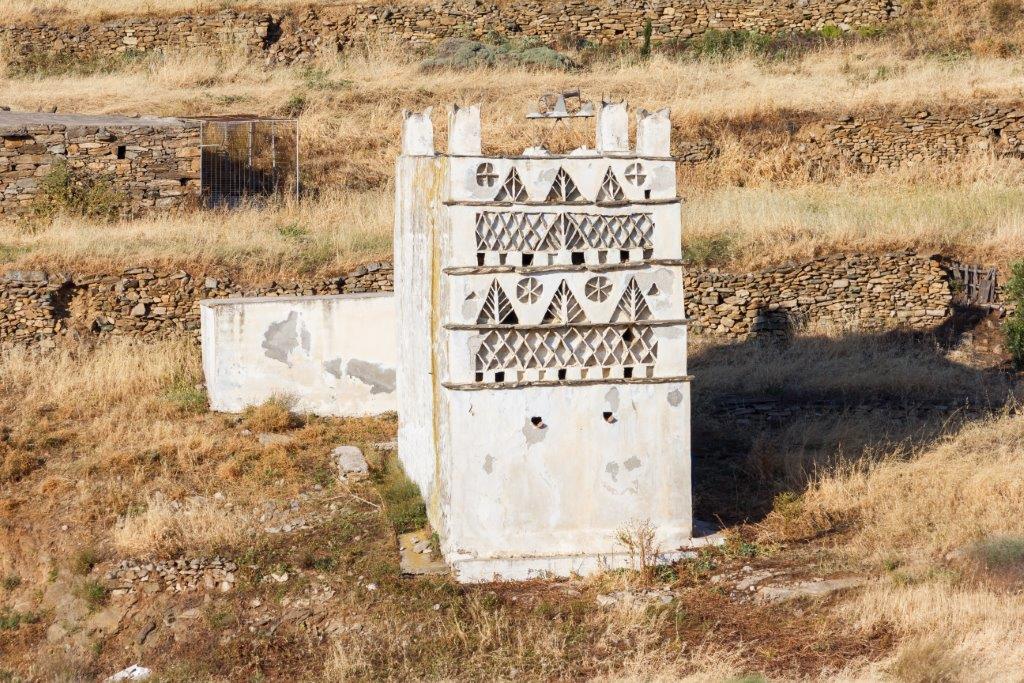 In Tarampados admire the famous dovecotes of the island, forming intact samples of local folk architecture.
Kalloni
In the village on the edge of Livadi, you will find the largest church of Tinos, this of St. Zacharias and stroll among the flower gardens of the beautiful houses.
Triadaros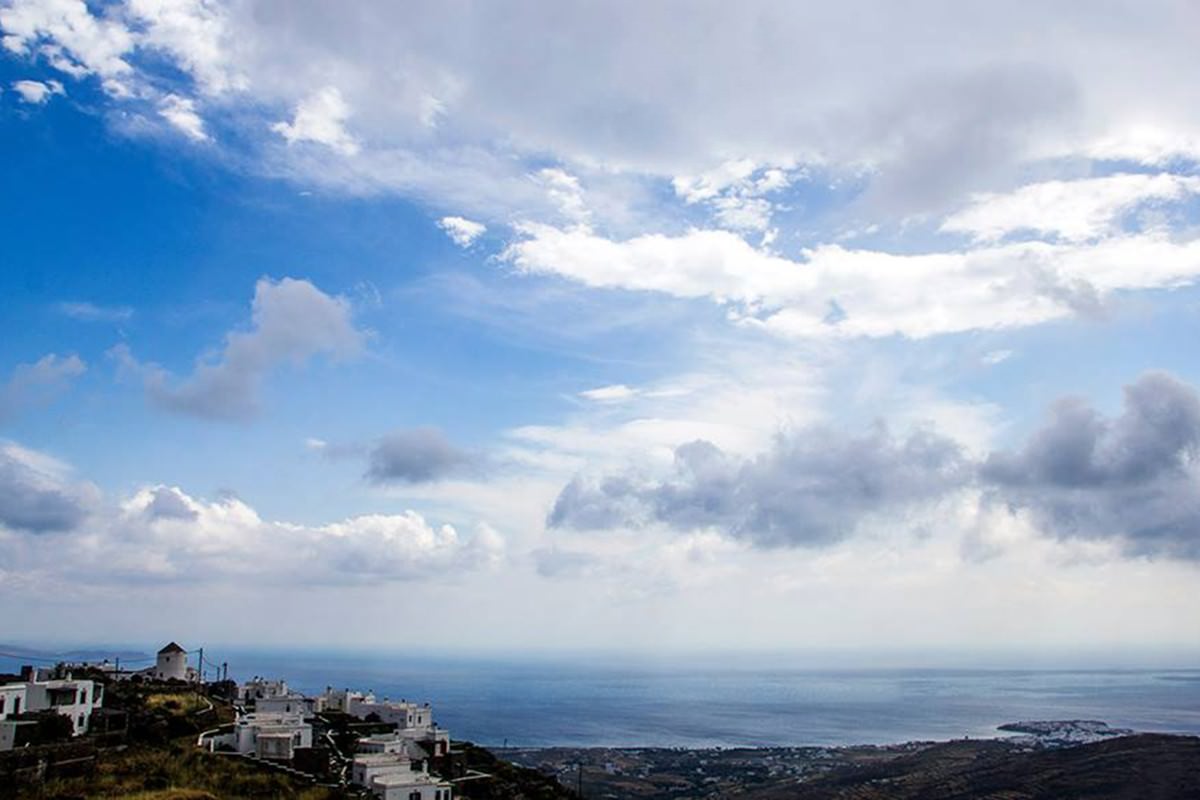 Photo: tinos.gr
Built on the slope of Korfovouni, from Triantaros you can enjoy breathtaking views to the Aegean Sea, as well as the beautiful amphitheatrically built houses.
Dio Choria
Take a stroll in the narrow streets and admire the Cycladic architecture of the houses, in the village that is considered the "balcony" of Tinos. The central square of Dio Choria overlooks the Aegean Sea and the nearby islands of the Cyclades.
Arnados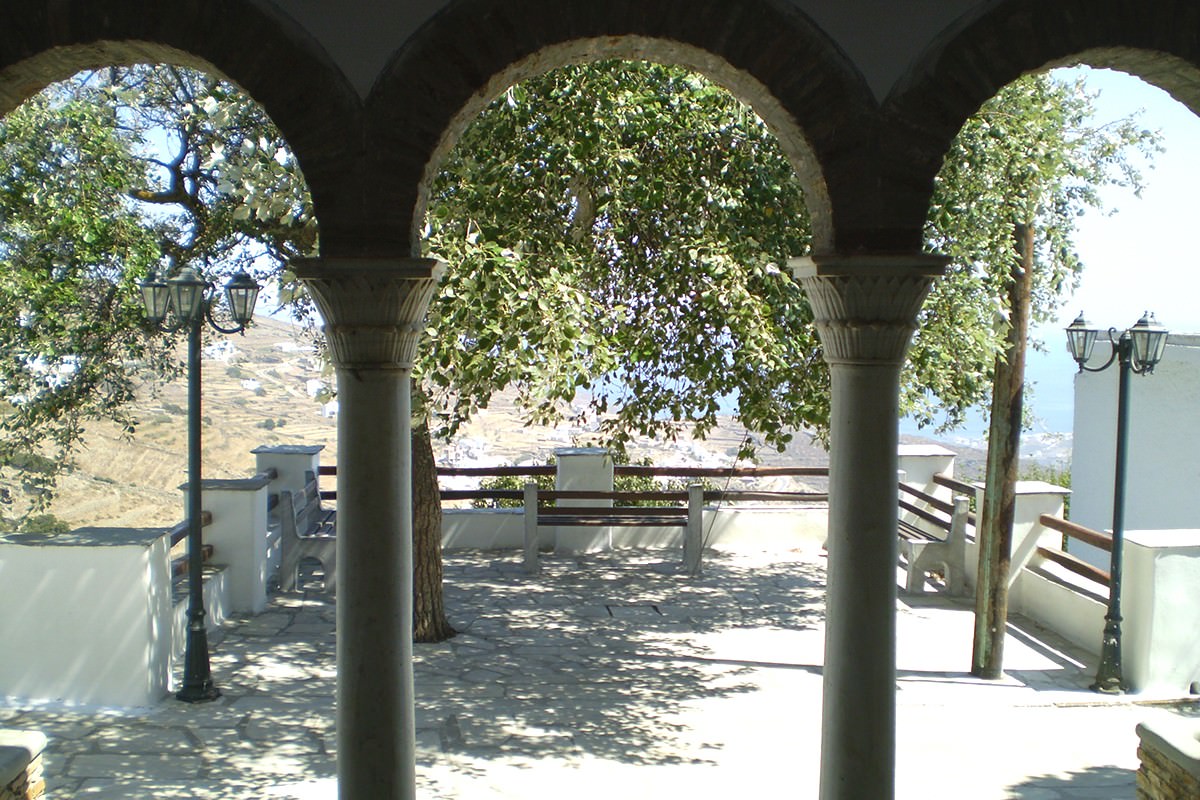 Photo: tinos.gr
A picturesque village known for its medieval arches and cobbled narrow streets. It is located on the slopes of Kechrovouni mountain, 7 km. away from the town of Tinos.
Tripotamos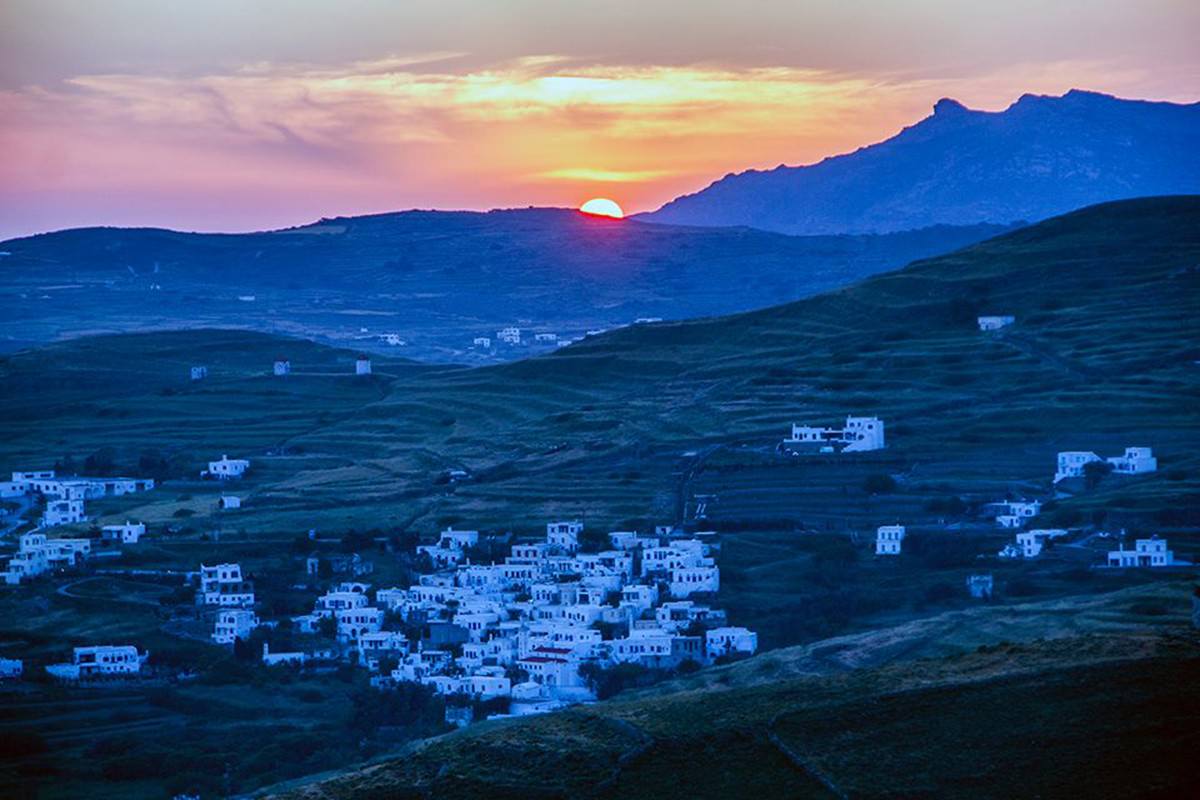 Photo: tinos.gr
Located at the foot of Xomvourgos, Tripotamos village is one of the oldest villages in Tinos, with arcades, arches and cobblestone streets.
Ktikados
A traditional village that offers spectacular views to the Aegean. Stroll in the cobbled streets and admire the arches, as well as the beautiful bell tower of Holy Cross church, at the entrance of the village.
Falatados
Amphitheatrically built opposite of Kechrovouni, Falatados dates from 1400. Admire the marble church of Saint John and the beautiful square of Megalochori.
Agapi
In the village of Agapi (love), you will face unique architectural beauty in the cobblestone streets, stunning arches, beautiful houses and the traditional well.